A PROFESSIONAL FIX TO LEAKING OR CORRODED PIPING

Pipe Repair & Installation
The average home uses about 400 gallons of water a day. From washing the dishes to flushing the toilet to taking a shower, your home has an intricate plumbing pipe system that handles it all. As homes and properties get older so do their piping systems. Many of these aging Plant City-DoverTampa-Brandon homes have galvanized metal pipes that begin to corrode and deteriorate over time.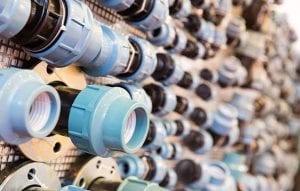 These are some of the revealing signs that your home might need repiping:
Numerous leaks
Discolored or rusty water
Low water pressure
Increase in water bills
Bad smelling water
Flaking or dimpling
Staining on the outside of pipes
Bitter taste in water
Frequent system backup
Plumbing problems only get worse over time, so the sooner you address the symptoms of pipe system failure, the more likely you are to prevent damage to your home that can break your budget. In fact, at Conyers Plumbing, our professional, experienced team in the Plant City and surrounding areas is here to address your repiping needs.
Repiping is involved, but Conyers Plumbing is licensed, insured and equipped to manage even the most demanding plumbing repiping and restoration jobs. Conyers Plumbing is committed to customer satisfaction! When you trust us with complete-home repiping, we treat you and your home with the respect you deserve.
Our customers love our service and attention to safety and detail.
Why not request a quote now and let us help you with your plumbing needs?
Certified Plumbing Contractor License #CFC1426797
Family Owned & Operated
Licensed, Bonded and Insured
Over 30 Years of Experience
Residential & Commercial Plumbing
Professional & Courteous Plumbers
Upfront Pricing
Free Estimates
Fill in the form below to request a callback to discuss your plumbing needs.